About Our School
Welcome to Martial Arts Institute – North we are a community based martial arts school dedicated to assisting our students reach their personal, fitness and martial arts goals since 2011. We are a family owned and operated school founded by Master David Popper and his wife Andrea to provide world class training to our students and community. We offer children's and adult classes as well as our popular family class where parents and their children can train together! Our popular, state licensed After School and Summer Camp programs provide an amazing alternative to traditional programs offered in the schools and services over 60 families. The newly renovated facility offers over 4000 sq ft of training and seating and onsite parking so space is never an issue.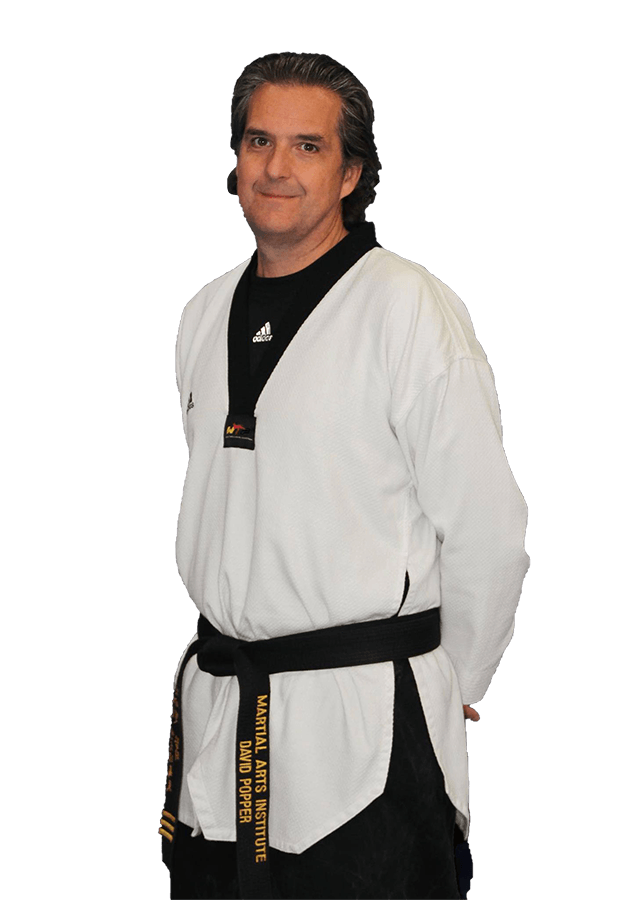 Instructor/Owner
Master Popper is a 4th degree black belt who loves what he does and it shows. Master Popper has been featured on the morning show KC Live numerous times talking about developing focus and discipline in children with ADHD, personal safety strategies, anti-bullying techniques and many other martial arts related topics. In addition to teaching his regular classes, Master Popper volunteers his time at 18 local elementary and middle schools teaching all of the PE classes at each for a week to introduce students to the world of martial arts.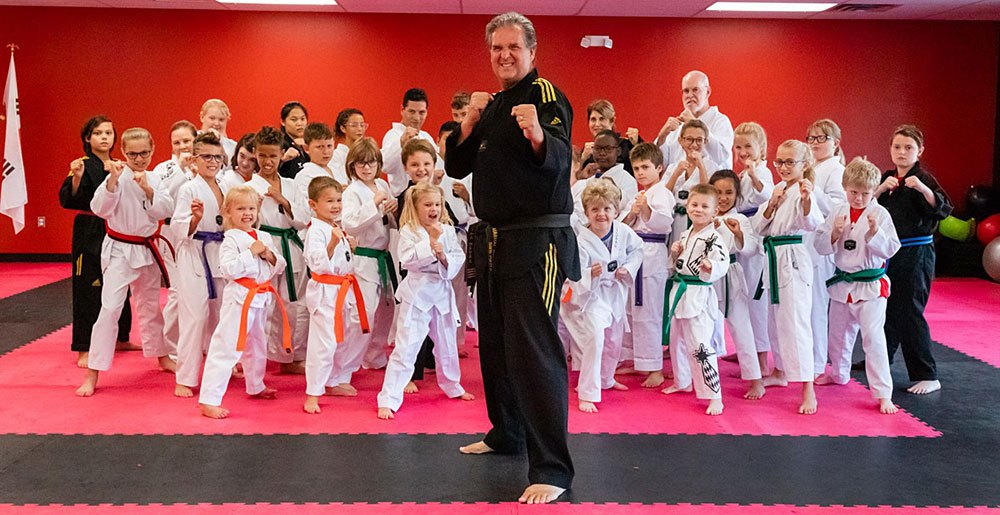 Why Choose Martial Arts Institute - North?
World Class Training
Master Popper has been training high level athletes for over 15 years and was awarded the USA Martial Arts Hall of Fame Instructor of the year in both 2014 and 2015. Whether your goal is fitness based or rank oriented, Master Popper can help you achieve your goals and help you set some new ones along the way! Come see the difference a professional staff can make during your martial arts journey.
Unique Expanded Curriculum
Martial Arts Institute – North offers an expanded Taekwondo curriculum, meaning that while our forms and basic techniques are based in Kukkiwon Taekwondo, we have expanded our curriculum to include dynamic self defense, multiple styles of sparring, and a weapons program, all of which adds value that far exceeds the basic curriculum of most schools.
LISTEN TO WHAT OUR HAPPY PARENTS ARE SAYING
There are many martial arts companies in our town but I am so blessed to have found this one. The instructors go above and beyond to teach more than just the skills of the sport, they build confidence and make an impact in the lives of children. My family is forever grateful for them and hope to be lifelong students. Thank you MAI-North!
I am PE teacher at a local elementary school and we were lucky enough to have David come to our school for 4 days free of charge and teach ALL of our students masterfully. David is an amazing teacher and knows how to bring the best out of all the students. If you want your child to learn, have fun and get a great workout, Master Dave is as good as it gets!!
We absolutely love this place. The instructors are all fantastic and patient with the kids. They know the names of everyone single kid and there are quite a few. It is very good for teaching discipline, respect, and responsibility. They also have this great family/ community vibe that is very welcoming and makes you feel comfortable right from the get go.You can tell they really care about the kids and how they are doing not only in class but in general. Would definitely recommend!